It is known but often overlooked that prevention is better than cure. IoT devices are already being used to promote the physical and mental health of people both individually and in society at large through applications and resources that aim to mitigate the impact of urban environmental factors.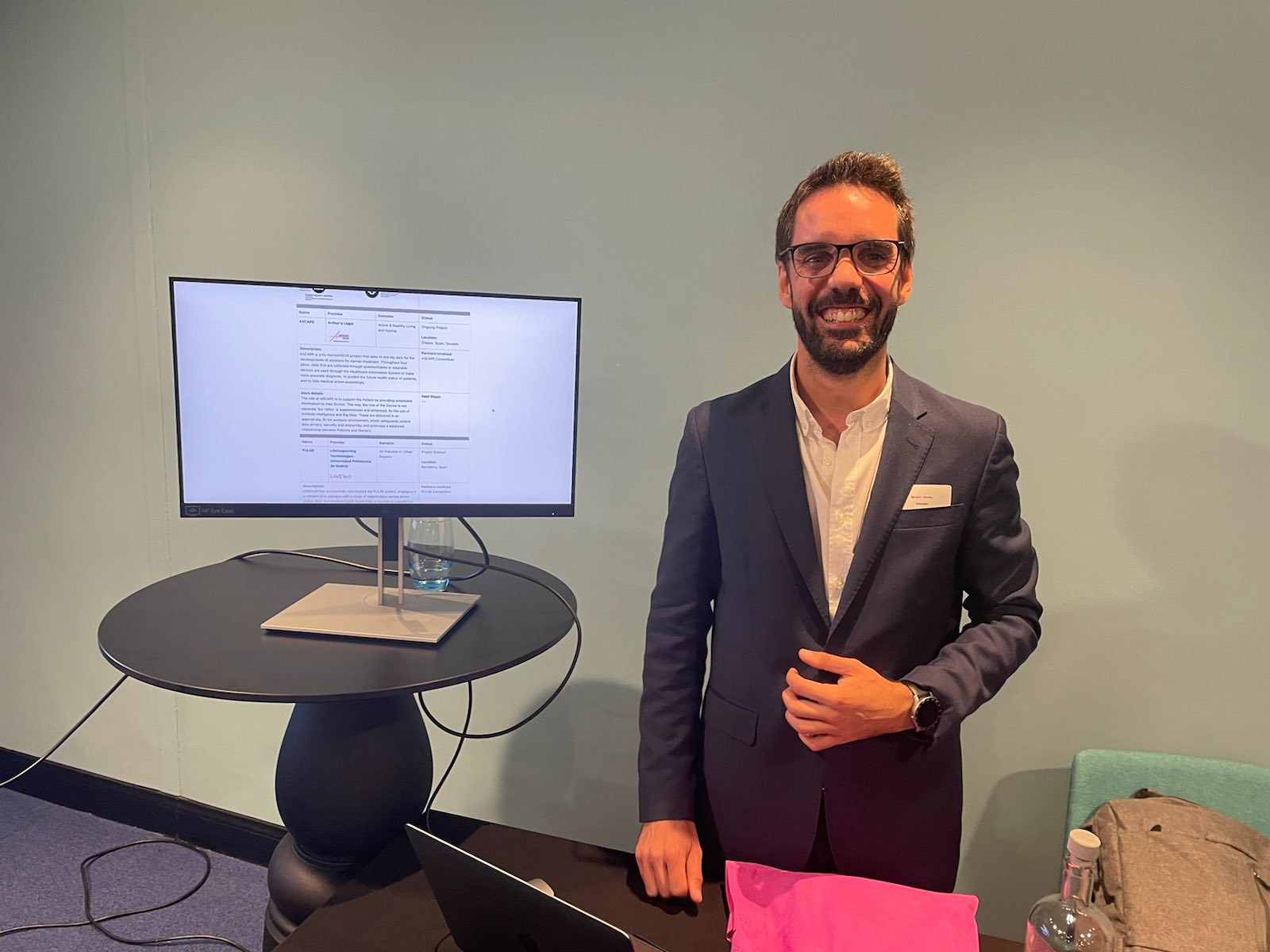 However, there are still limited parameters that IoT devices measure to determine a person's well-being status and a lack of full integration of real-time environmental data obtained through IoT sensors. As in any field, there are also barriers such as cultural and behavioral factors, including the degree of trust in IoT and other technical applications that can limit such applications
These were some of the issues discussed during AIOTI's "Signature Event IoT and Edge Computing: Societal Impact and Opportunities for the Green Digital Twin Transition" that took place on September 27, 2022. ASCAPE's partner "Arthur's Legal, participated in a special session named "IoT improving Healthy Urban Living", showcasing how ASCAPE implemented IoT solutions like wearables, smartphone applications, and open sources for maintaining the Quality-of-Life of cancer survivors.
AIOTI (The Alliance for IoT and Edge Computing Innovation) is an initiative launched by the European Commission to support the creation of a European IoT ecosystem consisting of businesses, policy, standardization, research, and innovation development organizations with the aim of removing barriers that hinder the development of the IoT and Edge Computing sector, while ensuring the application of European values, including privacy and consumer protection. In fact, ASCAPE through its partner Arthur's Legal is included in the AIOTI Urban Society portfolio as an IoT-based solution focused on Urban Society goals.