It might remind you of the title of a movie from the late 80s, but this is a real story of combining the latest developments in data technologies and eHealth applications. How did these come together? Through the ADBIS conference which provides an international platform for the presentation of research on database theory, the development of advanced DBMS technologies and solutions for data engineering and analytics, and their advanced applications.
This year's ADBIS conference that took place on September 5-8, 2022, in Turin, Italy consisted of regular sessions with technical contributions reviewed and selected by an international program committee, as well as invited keynote and tutorial talks presented by leading scientists. ASCAPE was fortunate enough to be there through prof. Mirjana Ivanovic from UNSPMF. She was one of 4 scientists invited to ADBIS where she provided a tutorial with the title "AI approaches in processing and using data in personalized medicine". Within the tutorial as a typical case study, Mirjana presented the results of the ASCAPE project.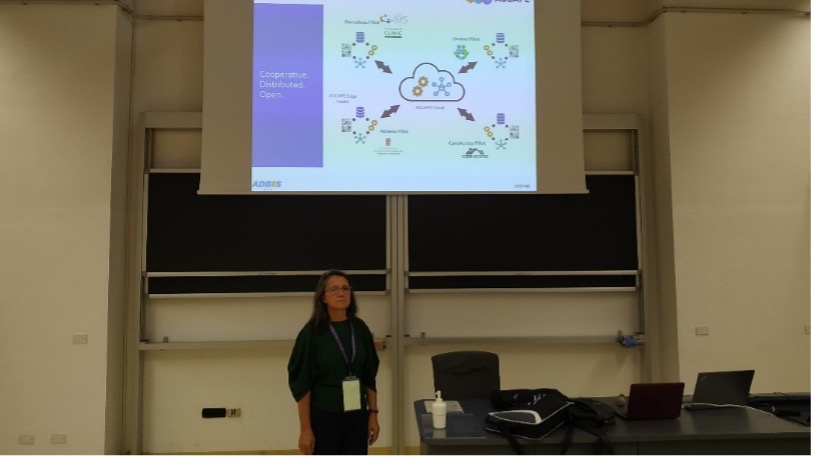 The tutorial was attended by more than 40 participants on-site and 10 participants online. After the presentation, several questions were posed by attendees and discussed, concerning the organization of the ASCAPE datasets, results of experiments connected to data privacy protection and security (differential privacy and homomorphic encryption), and the selection of interventions for cancer patients. Additionally, a joint tutorial paper has been prepared and published by the ASCAPE researchers in the main conference proceedings.
Ivanovic, M., Autexier, S., Kokkonidis, M. (2022). AI Approaches in Processing and Using Data in Personalized Medicine. In: Chiusano, S., Cerquitelli, T., Wrembel, R. (eds) Advances in Databases and Information Systems. ADBIS 2022. Lecture Notes in Computer Science, vol 13389. Springer, Cham. https://doi.org/10.1007/978-3-031-15740-0_2, pp. 11-24